Your Bill
What Makes Up Your Monthly Bill?
Your electric bill covers the various costs of supplying safe, reliable electricity to your home. It is important to understand the information in your bill, such as usage and charges, meter readings, dates, and other account details. To better assist you in understanding your bill we have addressed some frequently asked questions below.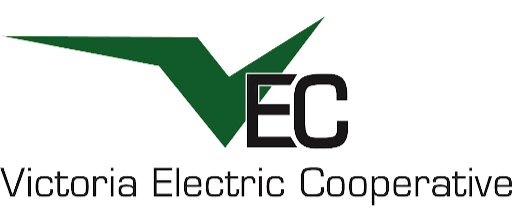 Victoria Electric Cooperative, Inc.
5502 US HWY 59 N
P.O BOX 2178
VICTORIA, TEXAS 77902-2178
Phone Number (361) 573-2428
Fax (361) 573-2428
Outage Hotline 361-582-5555
www.victoriaelectric.coop

Billing Date: 6/27/202 
Bill Date: Date Your Account is Billed
Current Charges / Adjustments
Payments Received 6/15/2022
Monthly Customer Charge: The monthly expense for
each meter
VEC Distribution Charge: The cost of delivering electricity to
each member.
Wholesale Power Supply: What VEC Pays for power generated
at a power plant.
Power Cost Recovery: This charge is the difference between VEC's wholesale power supply rate and the actual rate paid for wholesale electricity
Current Balance Due: This is the
amount due by the date listed
Amount if paid after 7/15/2022
$256.80
$28.50
$15.49
$82.63
$5.00
$131.12
$137.67
---
BILLING OVERVIEW
Account Number
Account Number: Number assigned to your account.
Some members have more than one account
SERVICE ADDRESS
SERVICE ADDRESS: Address where the meter is located
BILLING PERIOD
BILLING PERIOD: The Start and end date of the billing period
METER NUMBER
METER NUMBER: Number assigned to your meter. Some members have more than one meter on their account
Class
Class & Rate: Rate in which you are billed, VEC has residential, commercial, and large power service that are billed at different rate. Some members have more than one account.
Rate
Meter Readings
Meter Readings: The start and end date of the billing period
Go to victoriaelectric.coop and click on

to access usage history, billing information, and much more.
Detach this portion and return with payment, or pay online at victoriaelectric.coop
Understanding Your Residential Bill