blog_image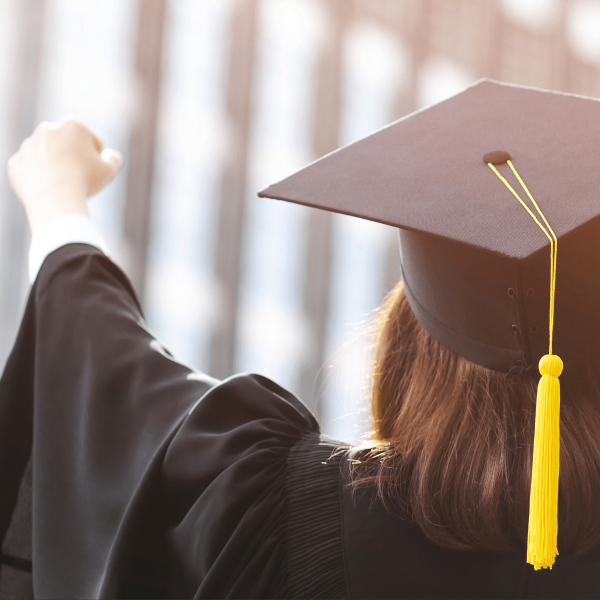 Body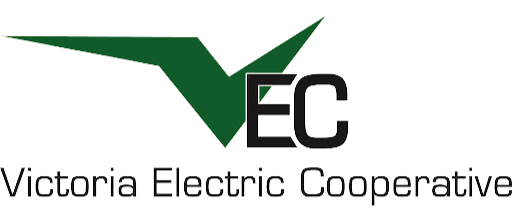 For Immediate Release
May 26, 2022
Media Contact:
Charlotte Whitley, HR & Communication Manager
Ph. 361-573-2428  Ext. 2112
cwhitley@victoriaelectric.coop 
Twenty $1,500 Victoria Electric Cooperative Scholarships Awarded to Graduating Seniors
VICTORIA, TX — Victoria Electric Cooperative (VEC) announced that over 80 scholarship applicants/graduating seniors applied for their annual youth scholarship program and 20 of those were each awarded $1,500 scholarships to help further their education. Victoria Electric Cooperative offers scholarships each year to graduating seniors who plan to continue their education beyond high school in an accredited college, or technical school. Those that received scholarship awards will be paid out upon entry into their first semester of higher education.
"We are happy to announce that there were over 80 applicants that applied to potentially receive the 2022 VEC Scholarship, and,  out of those applicants, VEC was able to award twenty $1,500 scholarships for a total of $30,000 in scholarships,"  said Charolette Whitley, HR & Communication Manager. She shared that any graduating high school senior whose parents or guardian is a residential member or parent is employed by Victoria Electric Cooperative was eligible (residential is defined as having the primary residence within VEC's service territory). 
Criteria considered include a student's diversification of skills/hobbies/interests, their past civic and volunteer efforts, demonstrated leadership attributes, and grade point average. Applicants were also required to submit a 500 word essay which covered experience from their life and how it influenced their development. Scholarship winners were selected by the Scholarship Committee at Victoria Electric Cooperative based on open competition among all applicants. The panel of independent judges was composed of VEC members.
"All of the recipients are very active in school and extracurricular activities, as well as active in their volunteer efforts in our community. All have excellent grades and VEC is very pleased to award them scholarship funds to assist them in continuing their education," said Whitley.
The Victoria Electric Cooperative youth scholarship program is funded entirely by unclaimed capital credit money that would normally have to be turned over to the state. "We at VEC absolutely love supporting our area youth, particularly their dreams to further their education. We wish them the best in their future endeavors," said Whitley.
The following are the 20 recipients of VEC's Youth Scholarship Program:
Calhoun High School
Morgan Harkey, Texas A&M, Biomedical Science

Tarah Munsch, Tarleton State University, Bachelors of Science in Nursing

Savannah Lane, UT or Texas A&M, Bachelor of Finance and Master's in Real Estate

Geraldine Tavola, UT Austin, Pre-Med & Bachelor of Science in Microbiology
St. Joseph High School
Sarah Ybarra, Texas A&M, Biomedical Science

Callie Nelson, McDaniel University (Maryland), Biology

Kloe Cowan, Baylor or University of Arkansas, Pre-Physical Therapy minoring in Business Administration

William Wright, UTSA, Computer Science

Sydney Partain, Texas A&M - Blinn, Allied Health & Nursing School
Futures Academy
Renee Bradicich, Blinn College - Bryan Campus, Agricultural Economics
Victoria West High School
Wyatt Borden, UT-Austin, Computer Science

Reilly Amsler, Angelo State University, Agricultural Education or Agricultural Communications

Jack Roessler, Texas State University, Education

Cassidy Zimmerman, Texas State University, Bachelor of Sciences in Health Sciences, Master in Communication Disorders

Katelyn John, Texas A&M Kingsville, Environmental Engineering

Seth Birmingham, Baylor
Cuero High School
Cason Jander, A&M, Agricultural Systems Management & Agricultural Engineering
Goliad High School
Rebecca Garcia, Texas State University, Family & Consumer Sciences.  
Dripping Springs High School
Rosalyn Brysch, UT Dallas, Molecular Biology. 
Industrial High School
Emme Brooke Heibel, UHV, Political Science
About Victoria Electric Cooperative
Victoria Electric Cooperative was founded December 17, 1938 at the Victoria County Courthouse. Decades later, the grassroot efforts of the founders to establish electricity in rural areas has helped VEC to grow toover 15,000 members with nearly 3,000 miles of line mapped across six counties serving homes, businesses, and farms. What was once deemed a luxury is now a necessity that powers communities and empowers economic growth and development.
Our Mission
---
To exceed our member's expectations of providing safe, reliable, affordable electricity and continue to improve the quality of life of each member through loyal employees, with a focus on service and community.